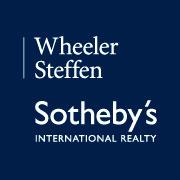 COMPANY: Wheeler Steffen Sotheby's Int.
ADDRESS: 500 W. Foothill Blvd.
Claremont, CA 91711
United States
FAX909-621-9245
PHONE909-624-1617
COMPANY WEBSITE
Visit my Website
DESIGNATIONSSRES®, ABR®, CRS, GREEN, GRI
CERTIFICATIONS-PRO®BIO
Geoff's passion for working with the 55+ demographics was due to his close relationship with his Mother Ruth Hamill (also a Realtor), Father, and both Grandmothers - all four of which Geoff was instrumental in handling the intricate details of transitioning them into various care homes and making sure they were most comfortable as they enjoyed their remaining years of life among family & friends.
Geoff is often contacted to sell a family home, work with trustees, children, attorneys, conservators, and/or fiduciaries with his extensive team of resources to make the move to a retirement home in the community or to downsize a smooth transition.
Geoff is a dedicated, tenured, full-time real estate professional. He has lived in the community for over 40 years, and holds a Degree in Finance, Real Estate, and Law. Please contact Geoff directly at (909) 621-0500 or Geoff@GeoffHamill.com LIC# 00997900